Ageism
"Ageism is stereotyping, discrimination and mistreatment based solely upon age. When directed towards older people, it comes from negative attitudes and beliefs about what it means to be older." EveryAGE Counts.
Ageism in health advice
I am often frustrated by the ageism I witness in health messaging. This failure can end up causing unnecessary harm. Ng...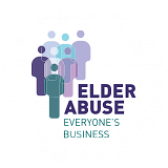 Need information or advice on elder abuse now?
CALL 1800 ELDERHelp (1800 353 374)
In an emergency call 000
This free number will redirect you to an existing phone service near you. This is not a 24-hour line. Call operating times will vary. A collaboration between the Australian, state and territory governments.