Grandparent Alienation
Find out what Grandparent Alienation is about, why it happens and what you can do if you are in this situation.
Grandparent Alienation Tip Sheet
This helpful tip sheet includes information about why Grandparent Alienation happens, where you can get professional help and options you can consider to resolve alienation.
Grandparent Alienation Resources
Grandparent Alienation Podcast
Grandparent Alienation: Why it happens and what you can do
Grandparent Alienation occurs when grandparents are denied access to their grandchildren. It can vary from not being invited to a birthday party right through to no access at all. This can occur over a protracted period of time.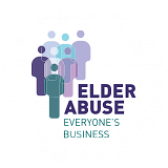 Need information or advice on elder abuse now?
CALL 1800 ELDERHelp (1800 353 374)
In an emergency call 000
This free number will redirect you to an existing phone service near you. This is not a 24-hour line. Call operating times will vary. A collaboration between the Australian, state and territory governments.