Powers of Attorney
Find a comprehensive guide on Powers of Attorney, including sections on what is an enduring power of attorney, capacity, choosing and being an attorney, misuse and abuse, your rights, checklists for each state and territory and more.
Making powers of attorney in your state or territory
EPOA checklist for every state and territory
Powers of attorney resources
Making an Enduring Power of Attorney Podcast
Making an Enduring Power of Attorney
Better understand your options and how to go about getting the right documents in place for your needs. Hear from Karen Williams (ADA Law), Dr Patricia Reyes (Consultant Geriatrician at St Vincent's Hospital, Sydney) and John Chesterman (Public Advocate, Queensland) as they discuss the ins and outs of preparing an Enduring Power of Attorney document.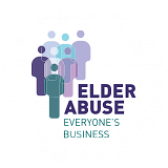 Need information or advice on elder abuse now?
CALL 1800 ELDERHelp (1800 353 374)
In an emergency call 000
This free number will redirect you to an existing phone service near you. This is not a 24-hour line. Call operating times will vary. A collaboration between the Australian, state and territory governments.