Guiding action on elder abuse
If you or someone you know needs help tackling elder abuse, start here, on Compass.
Compass Help Tool
Services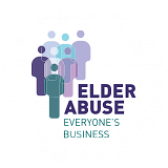 Need information or advice on elder abuse now?
CALL 1800 ELDERHelp (1800 353 374)
In an emergency call 000
This free number will redirect you to an existing phone service near you. This is not a 24-hour line. Call operating times will vary. A collaboration between the Australian, state and territory governments.