Health & Wellbeing
While life can throw many challenges at us, health and independence is possible to the very end of our days. However, it requires an understanding of how our nutrition and health needs change in our later years.
Ageism in health advice
I am often frustrated by the ageism I witness in health messaging. This failure can end up causing unnecessary harm. Ngaire Hobbins, dietician and aged-care consultant
Health & Wellbeing Resources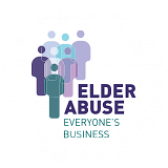 Need information or advice on elder abuse now?
CALL 1800 ELDERHelp (1800 353 374)
In an emergency call 000
This free number will redirect you to an existing phone service near you. This is not a 24-hour line. Call operating times will vary. A collaboration between the Australian, state and territory governments.
Subscribe to our newsletter
Sign up to our eNewsletter to receive updates on content, resources, news and events from Compass – guiding action on elder abuse.
Sign up now!