Financial Abuse
Discover more about how financial abuse happens and what you can do to prevent and respond to this type of abuse of older people.
Financial Abuse Resources
Preventing Financial Elder Abuse
It's estimated that one in five older Australians will experience some form of financial abuse in their lifetime (ABS). Financial elder abuse is the theft or misuse of an older person's money, assets or property. Learn how to prevent yourself or someone you know from suffering financial elder abuse.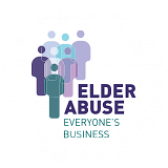 Need information or advice on elder abuse now?
CALL 1800 ELDERHelp (1800 353 374)
In an emergency call 000
This free number will redirect you to an existing phone service near you. This is not a 24-hour line. Call operating times will vary. A collaboration between the Australian, state and territory governments.